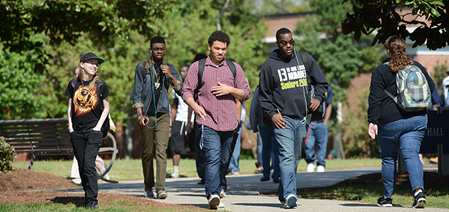 Open House Form
There is nothing that can replace a campus visit. Come take a tour of our buildings and our beautiful 132-acre campus. Meet Gordon students and talk to Gordon personnel. Fill out the Request More Information form if you would prefer some information about the college.
Open Campus Visit
Gordon's campus is always open to you and your family.
Open House
**All information must be completed in order to fulfill request.